Automate your telephone jobs with DELIGHT Assistant
High volume inbound/outbound/multilingual support.

We do all the setting work for you.

You don't have to worry about answering the phone anymore.

Whether you're new to the site or just trying it out, you don't have to worry about the cost. You don't even need a dedicated server.

Incoming, outgoing, transfer and recording are all possible
AI phone answering that can be implemented in a few days. A highly scalable cloud service that combines the latest technology from the US and Europe. More than 20 languages are available!

If the AI is unable to answer, the call can be transferred to a human.

Centralized management of FAQs is possible.
It supports not only phone calls, but also multi-channel voice response such as web chatbot, facebook messenger, and smart speakers in stores and facilities. No need to record with the instantaneous reflection of a synthetic voice.
Minimum plan is available for 2 weeks free of charge.
Type
Annual plans
Initial Cost
Type
FAQ(senario)
FAQ is set of frequently asked question and answer.
Monthly incoming calls
AI take phone calls and notify you via email.
Minimum
US120
/Year
For calls with a lot of similar content.
Starter
US1,200
/Year
For office or middle size contact center.

Professional
US6,000
/Year
Automation with API integration.


Enterprise
Ask
Click here
Ask
Inbound/Outbound


Ask



Ask


The process is easy! You can start in a few days.
STEP.01

Apply online.

Please fill out the entry form to apply.

STEP.02

Fill in "question and answer form".

Please include a list of questions to be answered by the AI telephony bot.

STEP.03

Phone number setting

We provide the new phone number for AI telephony bot.

STEP.04

Start of use

Transfer call to the new phone number. AI telepbony bot take phone calls 24/365. And allows your staff to focus on their primary duties, which require manual intervention.
Drastically reduce the workload of answering the phone.
AI Telephone Answering Service
DELIGHT Assistant is a pure cloud solution based on advanced technology.
The AI hear the user's voice, and if the pattern can be answered in the FAQ, the AI will answer the question as it is.
If the question cannot be answered by the AI, it connects to the call center or the person in charge and acts as a primary filter.
It is ideal for improving the efficiency of your call center as it provides a low-cost, primary reception of inquiries and procedures and automated voice response with the same scenarios.
It can also respond to a flood of calls from customers and residents due to service disruptions, disasters and Pandemic.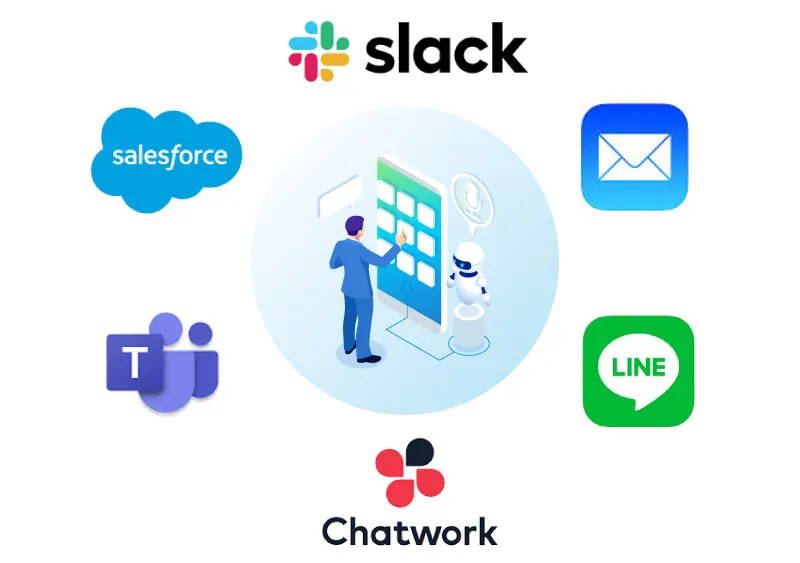 Voice recognition of phone calls to email, chat and SMS
AI can listen to the information that a person answers the phone and notify the person in charge.
Real-time notifications via email or chat, as spoken by voice recognition.
There is also a system that automatically reads out emails, so you can check the content of your inquiry immediately.
Eliminate the need to make phone calls, so you can focus on your core business
Do you have a lot of work to do, but the primary phone call is taking up a lot of your time?
You stop your work to get to the right person in the right department for a couple of minutes for each call, but if you get 30 calls, you've spent an hour.
With a Delight Assistant that can automate your calls, you can spend that time doing your job.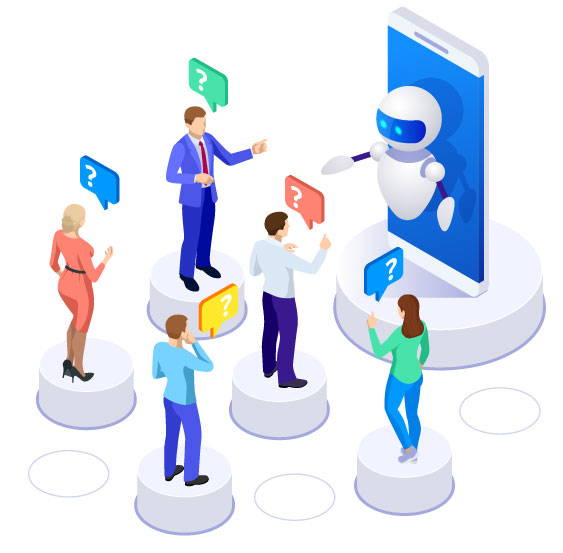 AI will automatically answer the most commonly asked questions.
DELIGHT Assistant understands the intent of spoken questions and automatically answers them by voice.
This is a great solution to the common problem of repetitive human responses to questions and inconsistent responses from different staff members.
Primary handling of telephone orders and reservations
You will be free from answering the phone while cooking and serving customers. No more staff training on the phone.

A DELIGHT Assistant will listen to your business on behalf of the store manager or staff and send order information and reservations to a representative's email or chat.
The system allows for 24/7 phone reception, reducing lost opportunities during nights and holidays.
Plus, with Checker Plus for Gmail, only certain new emails will be read aloud to you, with the sender, subject line and content, so it's very convenient!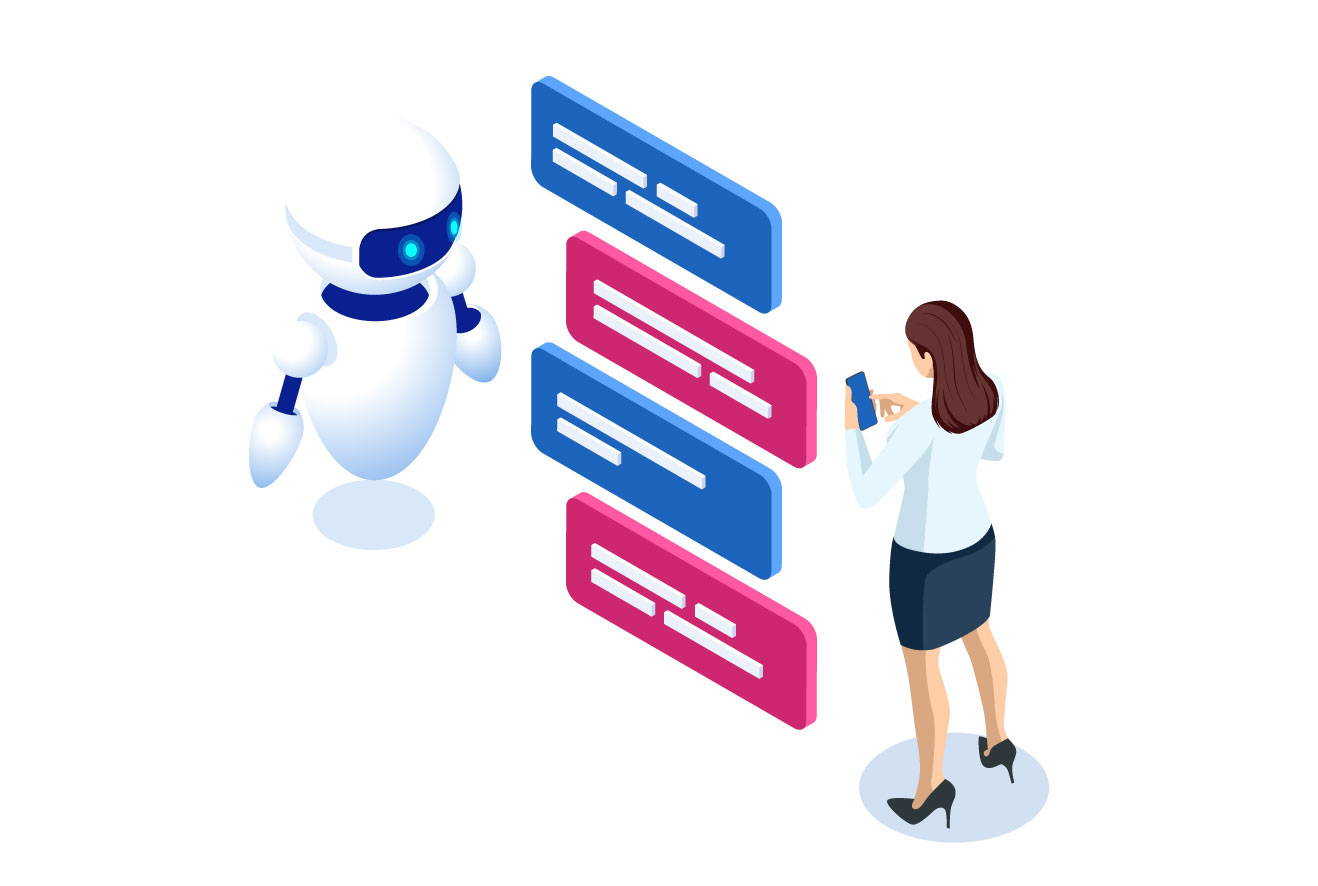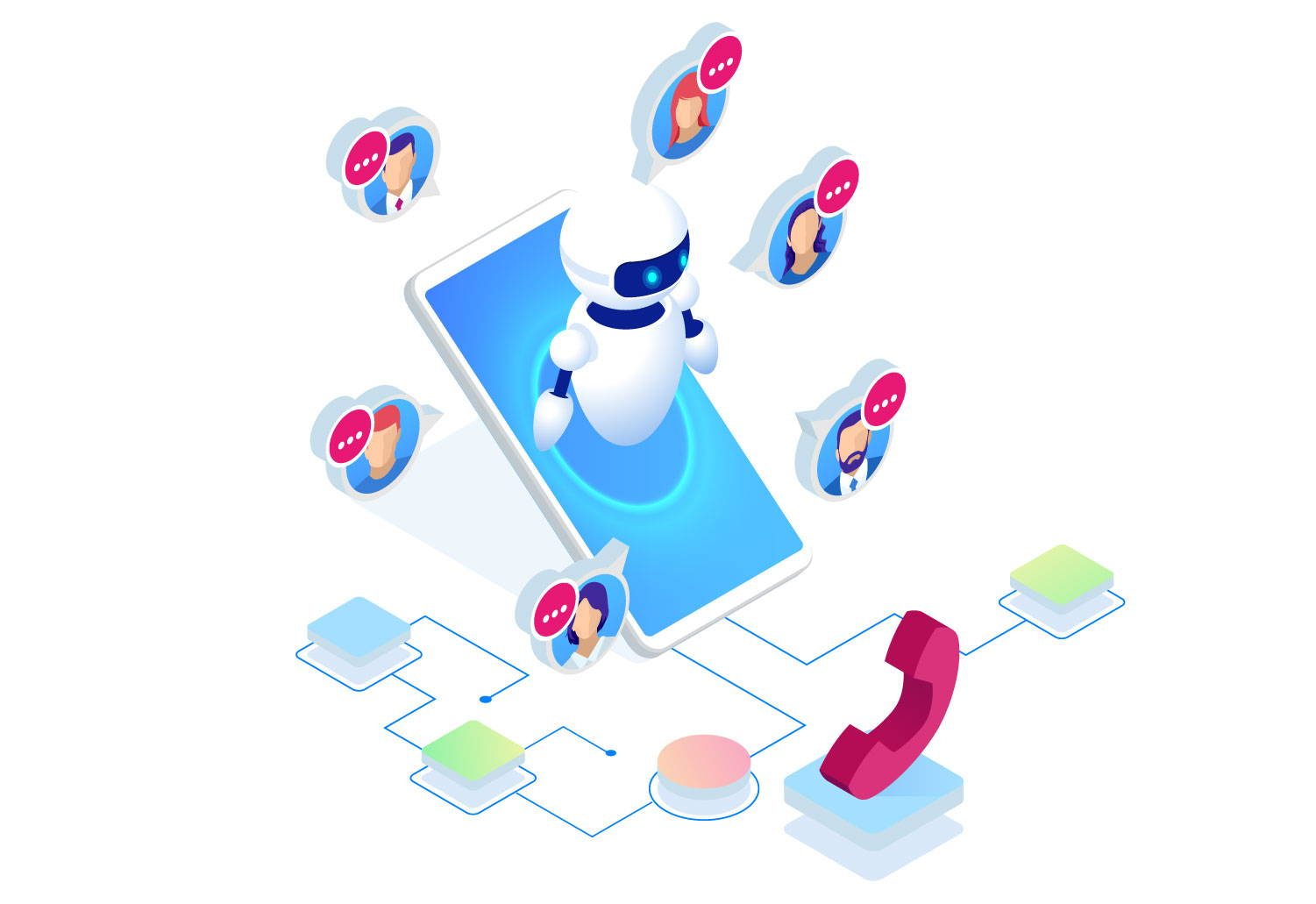 At peak times, even with a shortage of staff, you don't miss a call.
When a call comes in to a dedicated phone number, the AI listens to the customer's request and forwards the call to the store manager or staff. If the caller cannot answer the phone due to other reasons, or if no staff is available to answer the phone, the system automatically transfers the data from the caller's call to the staff.
The data is immediately available from anywhere and at any time, and calls are returned to the customer, ensuring that no orders are missed, even during busy times when the customer is unavailable to take the call. If the AI is unable to answer, the call can be transferred to a human.
Support for languages other than English
In addition to English, Spanish, French, German and Japanese, Chinese, Thai, Korean, Hindi and Indonesian languages are also available!
We can also respond to inquiries from overseas customers.
For languages not listed here, please contact us.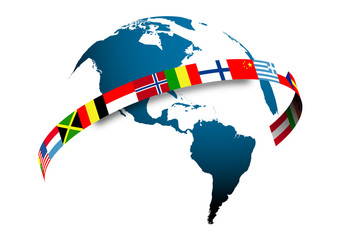 Here are the answers to some of the most frequently asked questions.
Q. If I receive a call to one phone number at the same time, can the AI handle it at the same time?
A.Yes. If it's the amount of calls you receive, it's no problem. If it is more than that, please consult us separately.
Q. Can the call be transferred to a human when the AI do not there with an answer?
A.Yes. About prices, please ask sales because it depend on estimate number of monthly call transfer.
Q. Can the voice in AI speak faster or slower?
A.Of course it is possible. If you get a lot of calls from elderly people, they often ask you to speak slowly; IT companies often ask you to speak at normal speed or faster.
Q. What do I need to prepare in advance to start? Do I need to prepare my phone number in advance?
A. You will need the data with the FAQ (answers to questions) in Excel or other formats. We can prepare the data for you for an additional estimate. We will provide a phone number for you to call, and we will ask you to forward the call from your company's number.
Q. Do I need to buy hardware to get started?
A. No need, it's a 100% cloud-based system.
Q. Can I change the voice of the AI?
A. It is possible. You can choose between male and female voices. With the Pro plan or higher, you can adjust your speech speed.
Q. Can you notify more than one email address for a message?
Q. Is it possible to change the greeting depending on the time or day?
A. Sure. If you use enterprise plan, possible. Please call +81-3-4588-9109 in the morning or afternoon to hear different greeting. 
Q. Can DELIGHT Assistant work with SMS?
A. Sure. It is also possible to send a response after receiving an inquiry. Also It is possible to send an SMS when an outgoing call is made. 
Q. Is there a standardized form of guidance or call flow (template)?
A. We have some simple ones. Please contact us for more information.
A. We are certified ISO 27001(ISMS) Certification which is one of the most famous security management systems. For more details, please check here.
Q. Is there a minimum subscription period?
A. We have a minimum of one year of service. Trial period and free plans are also available.
Q. Why you have free plan for one year? 
A. From beginning, we do not have free plan. But we found that it is not easy to explain how AI telephony bot works only by words. So we decided to provide free plan for user to experience our service. It is promotional invest for us to make AI telephony bot more polular. Since our finacial resouse is limited, free plan is available for 100 companies.
Q. Do you have a plan for NPOs and academies? 
A. As a plan for NPOs and academies, the free plan, which usually lasts up to one year, is free for the second and subsequent years. Also, if you request it, we will review your request and may offer a higher level plan for free. For more details, please contact us after applying for the free plan.
Q. What is enterprise plan? 
A. The plan is customized plan based starter or professional plan with "record option", "transfer call option" , "outbound call option" or "API integration option". it become cheaper than professional plan in case your base plan "starter" in most cases.